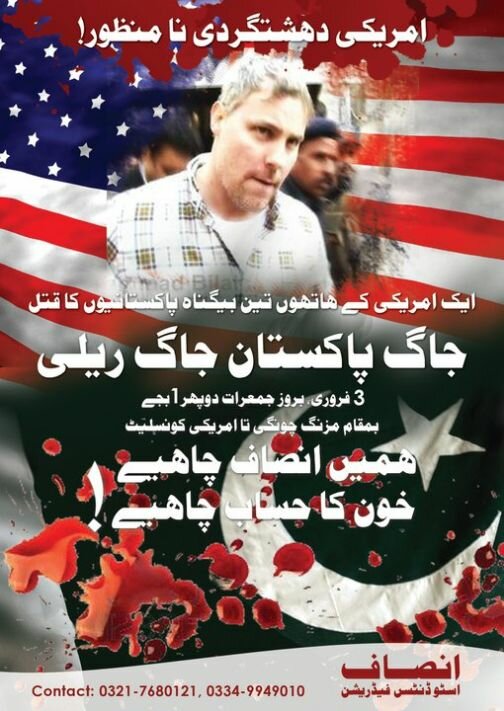 Print This Post

 Email This Post
جاگ پاکستان جاگ ریلی
DATE: 3 Feb 2011, Thursday
TIME: 2pm sharp, 
VENUE: where the 3 Pakistanis were killed by American Blackwater  
Mazang Chowk or Qurtuba Chowk
We will rally toward the American Consulate and protest against 
The American Terrorism In PAKISTAN
Facebook Page
© 2007-2011. All rights reserved. PakNationalists.com
Verbatim copying and distribution of this entire article is permitted in any medium
without royalty provided this notice is preserved.