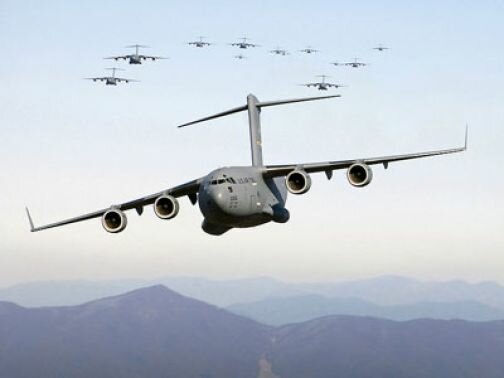 Print This Post

 Email This Post
Did President Obama Take Superpower India For A Ride?
ANIKA ANAND | Saturday | 6 November 2010 | Business Insider
WWW.PAKNATIONALISTS.COM
NEW DELHI, India—President Obama is traveling to India this weekend to make a $5 billion sale for 10 of Boeing's C-17 cargo planes. If India signs the contract, this would be the sixth biggest arms deal in U.S. history.
This and the pending $60 billion deal with Saudi Arabia will certainly help to jump-start the economy, as they have for the past fifty years.
We've identified the biggest sales since 1973 with help from William Hartung at the Arms and Security Initiative at New America Foundation.
"There's no question it's big business," he said. "But relative to the overall size of our economy and other things we export it's not like these deals will make or break us."
Click here to see the biggest sales >
Originally published by India's Business Insider.
© 2007-2010. All rights reserved. PakNationalists.com
Verbatim copying and distribution of this entire article is permitted in any medium
without royalty provided this notice is preserved.