Print This Post

 Email This Post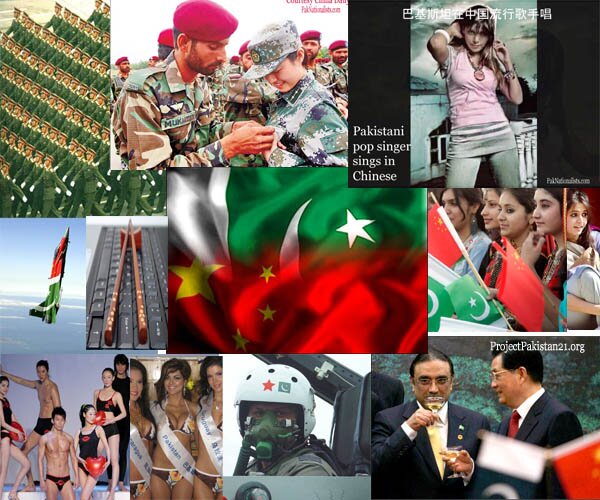 Pakistan and China expected to launch a strategic dialogue. Gwadar's management might be transferred to a Chinese company to revive the strategic project.
SPECIAL REPORT | Thursday | 2 December 2010
WWW.PAKNATIONALISTS.COM
ISLAMABAD, Pakistan—Pakistan's government has summoned a joint session of Parliament and Senate on the morning of December 18 in Islamabad where Chinese Premier Wen Jiabao will address the parliament. China is expected to use the occasion to formalize its desire to upgrade the traditional strategic ties with its longtime ally Pakistan.
The story was first reported by The Daily Mail. Prime Minister Yousaf Raza Gilani has ordered special preparations for the event. Chief Justice of Pakistan Justice Iftikhar Muhammad Chaudhry, all provincial governors and chief ministers, chairman Joint Chiefs of Staff, chiefs of the armed forces and diplomats will be special guests, according to the paper.
On the eve of US president Obama's visit to India last month, Mr. Wen met President Asif Ali Zardari in Beijing and hinted he wanted to see a major leap in Sino-Pak ties.
The Chinese premier called to "deepen strategic cooperation" and proposed "the establishment of a mechanism for formal and structured dialogue to ensure smooth and real time communication on all issues of common interest," according to a report published on Nov. 12.
Simultaneously, China' ambassador to Islamabad Mr. Liu Jian released a paper calling for a new security paradigm in Asia and pledged his country's "unselfish and unconditional help and support" to longtime ally Pakistan. 
Sources in Quetta tell PakNationalists.com the government of President Zardari might use the occasion to evict Singapore's port authority from the strategic port city of Gwadar and hand over to a Chinese company. The port was largely built by China but has been lying dormant ever since the government of former president Musharraf unexpectedly transferred the port's running to Singapore.
Premier Wen is visiting Islamabad on the invitation of his Pakistani counterpart. 
© 2007-2010. All rights reserved. PakNationalists.com
Verbatim copying and distribution of this entire article is permitted in any medium
without royalty provided this notice is preserved.