AS THE WORLD WATCHES
IN PICTURES
If this can't break your heart, then you're an Indian politician or an Indian general, or one of hundreds of Indian journalists in the mainstream media who self-censor news about the genocide underway in Kashmir by their country's armed forces, more than 700,000 of them concentrated in a small piece of land. And yet see the courage of an unarmed people who fight everyday this conspiracy of silence. Their actions shake the foundations of the Indian government in New Delhi every day.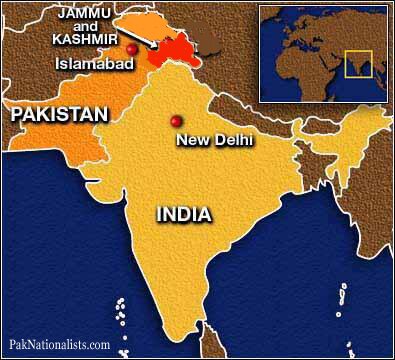 These underage innocent boys were killed by Indians during peaceful protests this summer by the entire Kashmiri population.
Did you hear or see any NGO working for child protection raise these forgotten deaths? Don't our children count?
Baramulla, Indian-occupied Kashmir | mourners carry the body of nine-year-old Tariq Ahmed
Can you imagine these kids being involved in 'terrorism'?
Do our children have human rights? Where are they?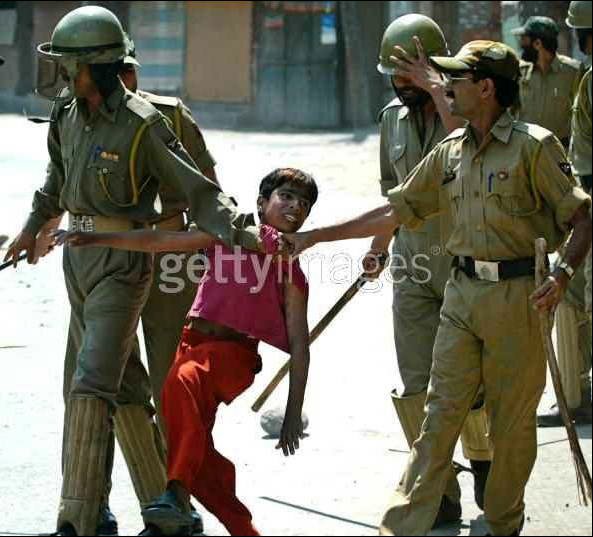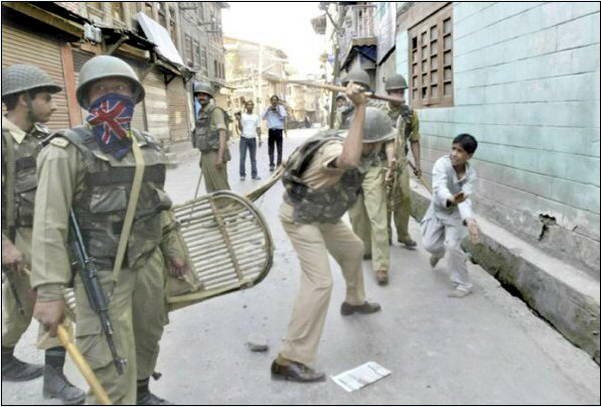 Women are worst hit in Kashmir. Up to 800,000 Indian soldiers have verbal orders to rape as a weapon of war.
Today, Kashmir is the world's biggest case of state-sponsored rapes by an organized military.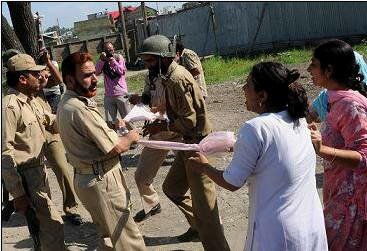 So many cowards after a single journalist.
Where are the defenders of freedom of speech?
The benevolent Indian democracy, touted as the world's largest, seen here in action here.
Indian paramilitary soldiers beat a Kashmiri civilian during a protest in Srinagar, India, Wednesday, June 30, 2010. Authorities brought new areas under curfew in the Indian portion of Kashmir on Wednesday to control the worst street violence in a year, triggered by the killing of 11 people allegedly by government forces over the past two weeks. (AP Photo)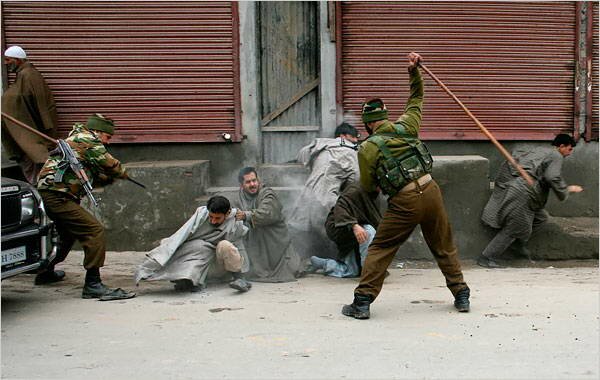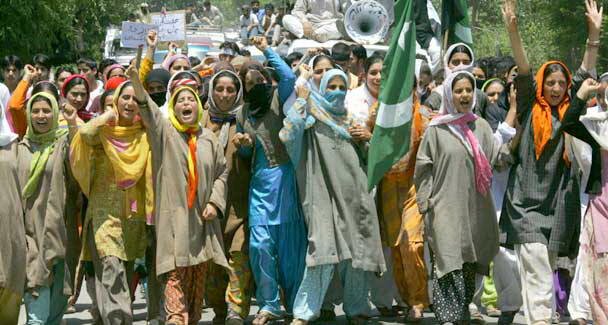 LOYALTY THAT CAN'T BE BOUGHT: Kashmiri women risk their lives carrying Pakistan's flag in front of Indian occupation soldiers.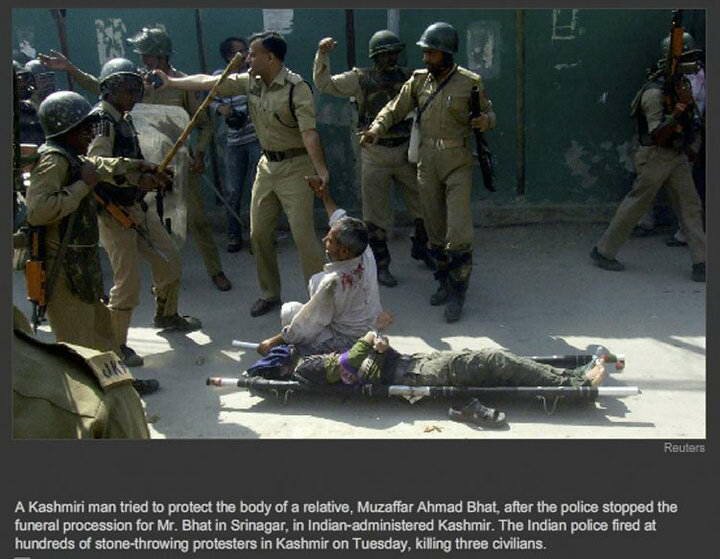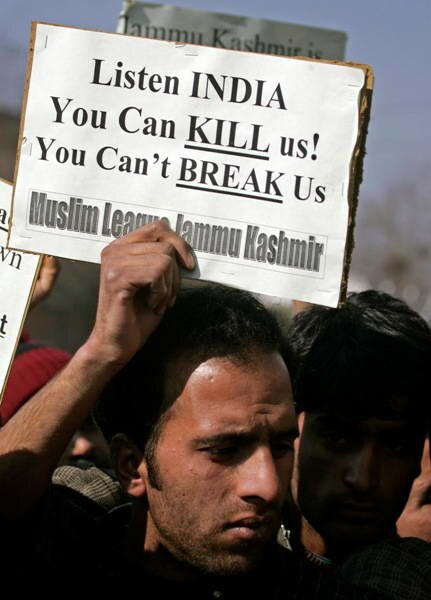 Every peace loving citizen of the world should forward this page, highlight it on campuses, rights demos and writings.
Don't let the voice of the brave people of Kashmir go silent.
© 2007-2010. All rights reserved. PakNationalists.com
Verbatim copying and distribution of this entire article is permitted in any medium
without royalty provided this notice is preserved.
Article printed from PakNationalists.com | Home Of Pakistani Nationalists Online: https://ahmedquraishi.com